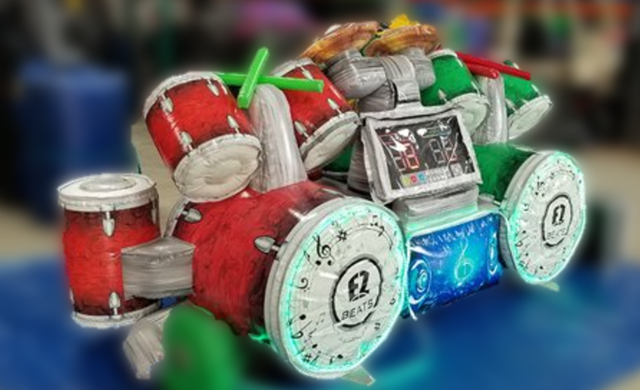 EZ Beatz
Age Appeal: Older Kids | Teens | Adults

This game is so entertaining!
The Ez beats is a new inflatable that that uses a light interactive system with an led scoreboard and sees what player has the most hits in a certain time limit. This game can be used with music playing in the background or using the sound from the system.
The ez beats come with the light system and a set of drum sticks for each participant.
Battle Light Beats drum set with IPS, Interactive Inflatable Drums / Inflatable Disco Drums / EZ Beat Drum Game
| Beat Saber