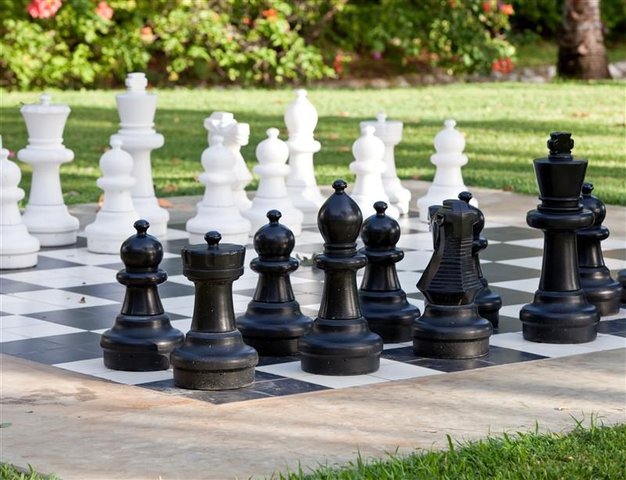 Giant Chess Game
The Giant Chess Set is an Awesome attention getting giant game for all corporate, church, and school events.
Full 32 piece set with the black and white checkered game board.
Each piece scales down in size from the 25" King to the 16" Pawns.
Add this awesome new giant game to the order for your next party or event.
This giant game is available for delivery in the Fresno Area, Clovis, and Central Valley.