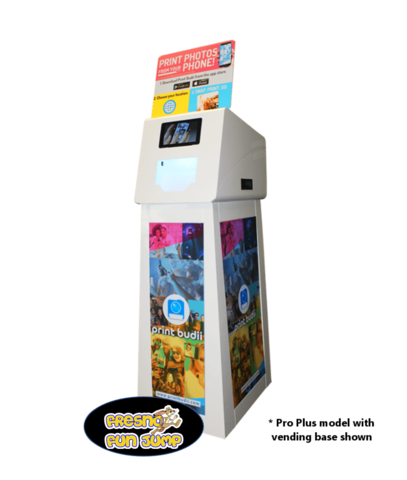 Print Budii
Setup Area: H: 51″ W: 17″ D: 22″ Weight: 65 lbs.




The Print Budii isn't your typical photo booth, in fact it's not really a photo booth in the traditional sense, as it features no camera. What it is, is a printing kiosk made for smartphones. The Print Budii process is simple to use for getting your photos printed:
Download the free Print Budii app from either Apple iTunes or the Google Play Store
Open the app (no account required!), choose your location and find a Print Budii kiosk
Snap a new photo with your phone(or choose an existing one). Once selected in the app, you'll receive a pin.
Enter the pin on the Print Budii touchscreen to print it and go!